Authorized Test Center
TOEFL and GRE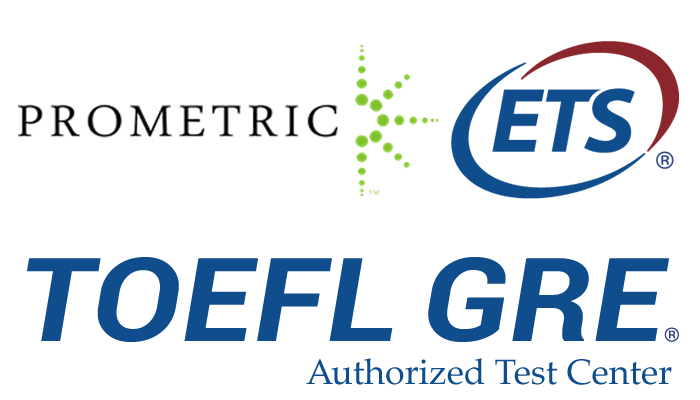 Computer-Based Test Centers hosted by U S Software Limited (USSL)
U S Software Limited (USSL) has been facilitating the Computer-Based Testing (CBT) services in Bangladesh since 2006 under the international agreement between PROMETRIC and U S Software Limited. The Prometric Testing Center-Dhaka (site code ITBD18) has been helping the students and professionals to write the test admission based exams that serve as a gateway to higher studies in USA and other countries, and also aims to develop their professional career in international market in the era of globalization. Prometric Testing Center (site code ITBD18) at USSL is the one of authorized center in Bangladesh to deliver almost all the academic and professional certification examinations that are available throughout the world and are managed by PROMETRIC. That includes TOEFL, GRE. For more test information you may visit www.prometric.com, www.ets.org. The test center administrators are keen to provide highest level of professional services.
TOEFL is the most popular English proficiency exam accepted at North American universities. The full form of TOEFL is Test of English as Foreign Language. TOEFL tests the international students' usage and understanding of North American English as it is spoken, written and heard in college and university settings. The TOEFL test is developed and administered by Educational Testing Service (ETS), which sets the questions, conducts the test, and sends each examinee the score report.
The GRE General Test is the world's largest assessment program for graduate admissions. The full form of GRE is Graduate Record Examination. Over a half million individuals take the GRE General Test in over 1,000 test centers in 160 countries every year, and scores are accepted at thousands of graduate programs around the world, for masters and doctoral degrees.
For details please contact :
+88 01819 225074
+88 01552 329277
info@ussoftwareltd.com
Test Center Location : Monowara Plaza (2nd Floor), 69/B, Panthpath, Dhaka-1205, Bangladesh.